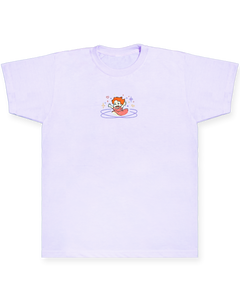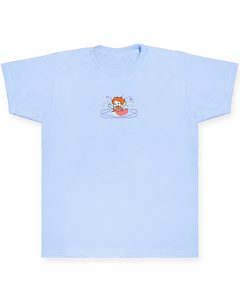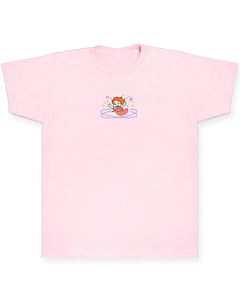 THIS IS A PRE-ORDER ITEM. KINDLY READ T&Cs BELOW. 

TERMS AND CONDITIONS

1.) This is a pre-order. Please note that production starts after the pre-order period ends. Production could take AT LEAST 30 DAYS depending on the volume of pre-orders. Don't worry since we'll be sending constant updates through your email on the status of your order.
2.) Strictly NO CANCELLATION of orders.
3.) We accept only accept full payment for the pre-order.
4.) For our payment methods, we accept GCash, Credit/Debit Card, GrabPay, ShopeePay, BuyNowPayLater, BPI, UnionBank, and Paypal. We strictly DO NOT accept COD for pre-orders.
5.) No changing of orders including design, size and color.


HOODIE DETAILS:
♡ Design size: 3x2" 
♡ Shirt Material: Premium Cotton 

Care Instructions (´。• ᵕ •。`) ♡

Warm hand wash
DO NOT bleach
Drip dry in the shade
DO NOT tumble dry
Cool iron
₱645.00
This item is currently sold out.
THIS IS A PRE-ORDER ITEM. KINDLY READ T&Cs BELOW. 

TERMS AND CONDITIONS

1.) This is a pre-order. Please note that production starts after the pre-order period ends. Production could take AT LEAST 30 DAYS depending on the volume of pre-orders. Don't worry since we'll be sending constant updates through your email on the status of your order.
2.) Strictly NO CANCELLATION of orders.
3.) We accept only accept full payment for the pre-order.
4.) For our payment methods, we accept GCash, Credit/Debit Card, GrabPay, ShopeePay, BuyNowPayLater, BPI, UnionBank, and Paypal. We strictly DO NOT accept COD for pre-orders.
5.) No changing of orders including design, size and color.


HOODIE DETAILS:
♡ Design size: 3x2" 
♡ Shirt Material: Premium Cotton 

Care Instructions (´。• ᵕ •。`) ♡

Warm hand wash
DO NOT bleach
Drip dry in the shade
DO NOT tumble dry
Cool iron
Fifth Express (NCR ONLY)

Delivery Fee: PHP 89
Fifth Express is a plastic-free delivery service.
COVERED AREAS: Manila, Mandaluyong, Malabon, Pateros, Valenzuela, Marikina, Pasig, Pasay, Muntinlupa, Makati, Caloocan, Navotas, Taguig, Las Pinas, San Juan, Quezon City, Paranaque


J&T Express
Metro Manila: PHP 150
Luzon: PHP 180
Visayas: PHP 200
Mindanao: PHP 220


GoGo Express
Metro Manila: PHP 100
Luzon: PHP 170
Visayas: PHP 190
Mindanao: PHP 210
NOTE: MAY NOT BE AVAILABLE IN CERTAIN AREAS.